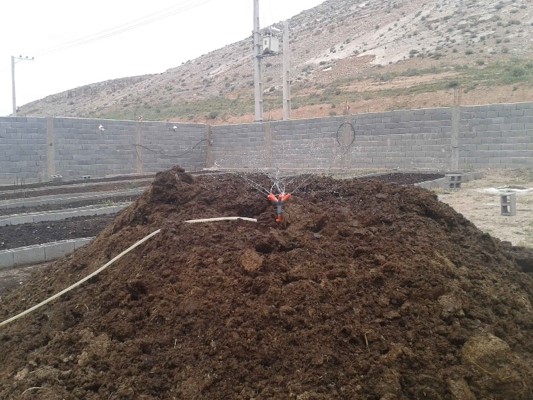 For the health of agricultural productions, FKA CO. has been producing 360 tons veremicompost organic fertilizer in different packages every year.
What is veremicompost?
Natural fertilizer is degisted by kind of worm and then converting to fertilizer , rich in natural food , odorless , free from insects and pathogen factors.
Veremicompost fertilizer which has been produsced by "Padideh FKA" brand and is a product rich in minerals (phosphorous,potassium,nitrogen).
This product is a healthy and secure source for producing plenty of fruits ,quality garden production ,apartment plants ,trees , greenery of residental.
You can use veremicompost (Padideh FKA) for several consecutive periods and change a dry land to green land.
This product doesn't have any harms of chemical fertilizer or organic fertilizer.
Using of chemical fertlizer cause pollution groundwater resources,outbreaks of diseases,the loss of the nature's flavour and aroma of agriculture products.
On the other hand , organic fertilizer cause bad smell , eggs of insects , parasities and pathogenic bacteria.
| NAME OF PRODUCT | COUNT/AMOUNT |
| --- | --- |
| Veremicompost Fertilizer | available in 2 kg ,30 kg package ,and bulks |
| First class fertilizer | annually 5 thousand tons |
| Second class fertilizer | annually 40 thousand tons |

Salable in fresh form,annually 130000 tons